Booth:
seca
Mobile baby scale Seca 336 -
2 Pages
seca 336
336
product sheet
seca
Mobile digital
baby scales
• Handy and light for
mobile medical use.
• Comfortable cradle.
• Large, easy to read
LCD display.
• Reliable results due to
automatic damping system.
• Optional measuring rod
seca 232.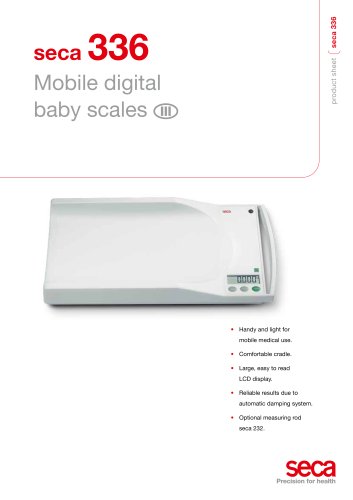 P. 2

Mseca 336product sheetseca 336:The mobile baby scale withspecial damping system.odern technology can only be of use if it passes the tests of everyday...
Text version
All seca catalogues and technical brochures