Catalogs

>

JANUS
Catalog excerpts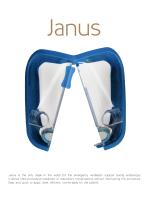 Janus is the only mask in the world for the emergency ventilation support during endoscopy. It allows intra-procedural treatment of respiratory complications without interrupting the procedure. Easy and quick to apply, Safe, efficient, comfortable for the patient.
Open the catalog to page 2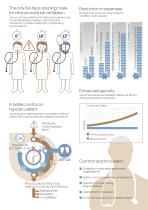 The only full-face opening mask Janus can be positioned in a few seconds around the probe already inserted, permitting the prevention or instant treatment of respiratory hypoxic patient Janus allows to treat respiratory complications without neither removing the probe nor repeat the procedure ' * * Acute respiratory PROCEDURE INTERRUPTION IMMEDIATE ENDOSCOPE REMOVAL By applying Janus you save costs for Enhanced security Janus reduces acute respiratoryfailure risk factors during endoscopic procedures Procedure duration I without applying Janus applying Janus % Possibility to adequately...
Open the catalog to page 3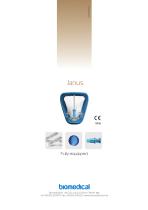 All Biomedical catalogs and technical brochures
Compare up to 10 products