Catalogs

>

Nester Embolization Coils
Catalog excerpts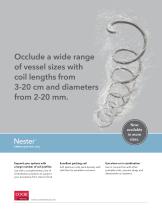 Occlude a wide range of vessel sizes with coil lengths from 3-20 cm and diameters from 2-20 mm. Nester* EMBOLIZATION COIL Expand your options with a large number of coil profiles Use with a complementary line of embolization products to support your procedure from start to finish. Excellent packing coil Soft platinum coils pack densely with soft fiber for excellent occlusion. Use alone or in combination Use in conjunction with other pushable coils, vascular plugs and detachable coil systems.
Open the catalog to page 1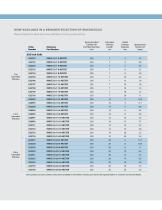 NOW AVAILABLE IN A BROADER SELECTION OF MACROCOILS Rows shaded in blue are new additions to the product line. Order Number Reference Part Number Recommended Extended End Hole Diameter Length inch cm Coiled Embolus Approximate Diameter Number of Some products or part numbers may not be available in all markets. Contact your local Cook representative or Customer Service for details.
Open the catalog to page 3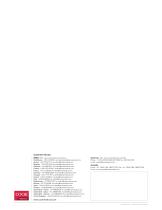 Customer Service EMEA:  EDI – www.cookmedical.com/edi.do Distributors:  +353 61239240, ssc.distributors@cookmedical.com Austria:  +43 179567121, oe.orders@cookmedical.com Belgium:  +32 27001633, be.orders@cookmedical.com Denmark:  +45 38487607, da.orders@cookmedical.com Finland:  +358 972519996, fi.orders@cookmedical.com France:  +33 171230269, fr.orders@cookmedical.com Germany:  +49 6950072804, de.orders@cookmedical.com Hungary:  +36 17779199, hu.orders@cookmedical.com Ireland:  +353 61239252, ie.orders@cookmedical.com Italy:  +39 0269682853, it.orders@cookmedical.com Netherlands:  +31...
Open the catalog to page 4
All COOK Medical catalogs and technical brochures

Archived catalogs

Compare up to 10 products