Catalogs

>

Gore

>

Literature Summary - Clinical use of ePTFE Pediatric Shunts
Catalog excerpts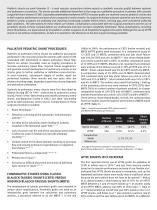 Pediatric shunts are small diameter (3 - 6 mm) vascular connections (native vessels or synthetic vascular grafts) between systemic and pulmonary circulations. The shunts provide additional blood flow to the lungs as a palliative procedure in patients with cyanotic congenital heart disease (CCHD). Expanded polytetrafluoroethylene (ePTFE) vascular grafts are routinely used as pediatric shunts due to their superior performance and ease of use compared to native vessels. /4s surgical technique and post-operative care has improved, pediatric cardiac surgeons are palliating and repairing...
Open the catalog to page 2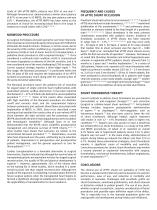 study of 100 ePTFE MBTS, patency was 90% at one year 32. Although Fermanis et al. demonstrated a similar shunt patency of 87% at one year in 53 MBTS, the two year patency rate was 62% 33. Nonetheless, the ePTFE MBTS has been noted as the procedure of choice for increasing blood flow to the lungs in newborns or small infants with CCHD 27, 32, 34. NORWOOD PROCEDURE As surgical techniques and post-operative care have improved, there has been a move towards early primary repair of CCHD which eliminates the need for shunts. However, in certain cases, due to the severity of the cardiac condition...
Open the catalog to page 3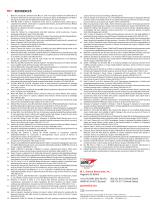 Blalock A, Taussig HB. Landmark article May 19, 1945: The surgical treatment of malformations of the heart in which there is pulmonary stenosis or pulmonary atresia. By Alfred Blalock and Helen B. Taussig. Journal of the American Medical Association 1984;27;251(16):2123-2138. Potts WS, Smith S, Gibson S. Anastomosis of the aorta to a pulmonary artery: certain types in congenital heart disease. Certain types in congenital heart disease. Journal of the American Medical Association 1946;132(11):627-631. Waterston DJ. [Treatment of Fallot's tetralogy in children under 1 year of age.]. Rozhledy...
Open the catalog to page 4
All Gore catalogs and technical brochures

Compare up to 10 products