Catalogs

>

Q-Core

>

Sapphire™ Multi-Therapy
Catalog excerpts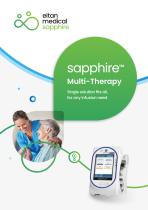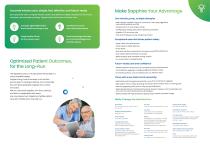 Accurate infusion care, simple, fast, effective, and future-ready Be empowered with a complete infusion system that delivers multiple therapies, for home care, hospitals, and ambulatory settings. Sapphire drives the future of infusion care. Compact, lightweight device Consistent accuracy that is intuitive and easy to use with robust performance One infusion pump, multiple therapies • Multi-therapy capable: TPN, PCA, continuous, multi-step, piggyback, intermittent, epidural, and PIEB • Intuitive point-of-care programming • Configurable settings and patient-specific parameters • Highest ±2.5%...
Open the catalog to page 2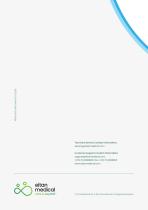 Technical Service Contact Information: service@eitanmedical.com Customer Support Contact information: support@eitanmedical.com Q Core Medical Ltd. is the manufacturer of Sapphire products.
Open the catalog to page 3
All Q-Core catalogs and technical brochures
Compare up to 10 products