Catalogs

>

Pumpsure 5000 Infusion Pump
Catalog excerpts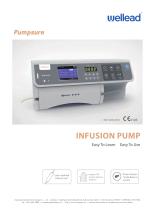 INFUSION PUMPEasy To Learn Easy To UseDUU Support DPS dynamic pressure detection Three infusion mode Easy to switch Medsure Medical Technology Co., Ltd. Address: Building 2,No.8 Keltng Road, Suzhou New District. 215163 Suzhou,PEOPLE' S REPUBLIC OF CHINA Tel: 0512-66919880 | marlceting@medsure.cn | http://www.medsure.cn | Internal information is for reference only the insiders.
Open the catalog to page 1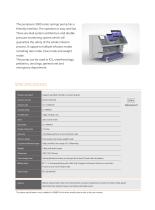 The pumpsure 5000 series syringe pump has a friendly interface. The operation is easy and fast. There are dual system architecture and double pressure monitoring system which will guarantee the safety of the whole infusion process. It supports multiple infusion modes including rate mode, time mode and weight mode. The pump can be used in ICU, anesthesiology, pediatrics, oncology, general unit and emergency department. Infusion set brand Infusion set size Infusion rate Volume range Air detection K.V.0 Bolus Rate Nearly empty time Accuracy Infusion mode Occlusion level and range Weight...
Open the catalog to page 2
All Well Lead Medical catalogs and technical brochures

Compare up to 10 products